GENERAL INFORMATION ABOUT CONGRESS
The ICOM 2022 Conference brings together scientists and technology users who investigate or develop materials for optical applications. The conference presents the state of the art in preparation methods, optical characterization, and usage of optical materials and devices in various photonic fields. IWPPP-5 (International Workshop on Persistent and Photostimulable Phosphors) gathers scientific and users of phosphors in various shapes (from nanoparticles to large ceramics or crystals) presenting persistent luminescence. The Organizing Committee would like to invite you to the 6th International Conference on the Physics of Optical Materials and Devices (ICOM 2022) which is to be held in Belgrade, Serbia, from 29 th  of August to 2 nd  of September 2022, and is organized by the Society for science development of Serbia, IRCP Chimie Paristech (France), and CEMHTI Orléans (France). IWPPP-5 (International Workshop on Persistent and Photostimulable Phosphors) is related to a subfield of luminescence research dealing with persistent phosphors. Persistent luminescence is a specific type of luminescence for which the emission is delayed - for hours or even days- beyond the normal radiative lifetime of the luminescent center. After previous editions in 2011, (Ghent, Belgium), 2013 (Guangzhou, China), 2015 (Arlington, USA), 2018 (Beijing, China), the IWPPP-5 meeting is joining the ICOM Conference in 2022 and will be organized by Society for science development of Serbia, the IRCP-CNRS ChimieParisTech, Paris (France), and the CEMHTI Orléans (France).
REGISTRATION
For registration, please fill out the following registration form:
Upon successful registration, you will be contacted by our Agency. We will send you a confirmation and the invoice for the registration fee.
TRAVEL
Air tickets:
Participants have possibilities to buy air-tickets trough IMPALA.
Prices depend on the time of travel, availability of seats on a chosen flight, number of passengers, etc. Fill in this request and you will soon get a reply with a real offer ASAP
Transfers From/to Belgrade airport:
Transfer from the airport to the hotel and back will be organized at the cost of 50 Euros
Click the button below to request air ticket or apply for transfer options
COVID rules entry to Serbia
ACCOMMODATION
HOTEL FALKENSTEINER ****

Modern design, comfort & excellent service. The 4 Star Superior Falkensteiner Hotel Belgrade designed by the star architect Boris Podrecca stands out for its futuristic facade, its welcoming atmosphere and its first class hotel facilities. This city hotel is located in the vibrant business and entertainment district of Belgrade. Close to the city centre and with a great connection to the airport, the hotel offers modern design, comfort, excellent service and a high level of functionality. A perfect place to stay whether you're visiting the booming metropolis in the Balkans for business, a conference or a sightseeing trip. 170 rooms and suites, Modern architecture,Located in the new part of Belgrade. Acquapura City SPA wellness area with panoramic view of the city. An over 700 sq m fully equipped and modern meeting and conference area Restaurant, bar area and cigar lounge Hotel's own underground parking Falky in the City – Family holidays in the city with welcome gift for children, kids corner at breakfast, Falky Corner playing area and family events in and outside the hotel.
| | | | |
| --- | --- | --- | --- |
| Type of room | SINGLE | DOUBLE | City tax, Insurance, VAT (per person, per day) |
| price | | | +2 |
Check for more info on hotel's website link.
Hotel Marriott**** (150 m from Conference Hall)
Located in the heart of Belgrade's city center in Republic Square, Courtyard Belgrade City Center hotel is ideal for business and leisure travelers. The hotel offers 114 contemporary guest rooms with luxurious bedding, and versatile work area with Internet access. Our modern hotel lobby is equipped with a business center, free WIFI, and "The Market" 24-hour shop. Nikola Tesla Belgrade International Airport (18km) is easily accessible from the Courtyard Belgrade City Center. Visit the vibrant Courtyard Belgrade City Center for a memorable stay and make room for a little fun whether it is business or pleasure that brings you to the city!
| | | | |
| --- | --- | --- | --- |
| Type of room | SINGLE | DOUBLE | City tax, Insurance, VAT (per person, per day) |
| price | 110 | 60 | +2.00 |
Check for more info on hotel's website link.
Hotel ROYAL INN **** (250 m from Conference Hall)
The ROYAL hotel is one of the oldest hotels in Belgrade. The hotel was built during the last century (1885) and was named "ROYAL". The hotel changed its name to "Toplice" in the year of 1953 but in the year of 2001 the hotel restored its original name "ROYAL". Located in Belgrade's downtown, in the Kralja Petra Street (formerly known as 7th of July), it has easy access, only few minutes' walk to the most important cultural monuments of the city: National museum, National Theatre, Knez Mihailova Street (shopping center of Belgrade), Kalemegdan park and the fortress. The hotel has 105 rooms (apartments, single and double suites) with 180 beds, restaurant, bar, exchange office, tourist agency, shop, internet and etc.
| | | | |
| --- | --- | --- | --- |
| Type of room | SINGLE | DOUBLE | City tax, Insurance, VAT (per person, per day) |
| price | 56 | 36 | +2.00 |
Check for more info on hotel's website link.
Click the button below to request accomoodation.
ADDITIONAL OFFERS FOR PARTICIPANTS (WITH EXTRA PAY)
1. Belgrade Fortress sightseeing (guided tour) – MONDAY, SEPTEMBER 19th (15:00-18:00)
The complex of Belgrade Fortress, like important symbolic and cultural-historical points, located above the confluence of the Sava and Danube River and Great War Island, provides one of the most beautiful views of Europe. With its Upper and Lower Town, as well as Kalemegdan Park, it is the first-class outdoor museum. There is a series of monuments, museums, galleries and temples that you can see and visit there. Monument "The Victor" on a high post made of white marble, is the symbol of Belgrade.
Program includes:
walking tour with a professional guide
| | | | |
| --- | --- | --- | --- |
| RATE PER PERSON | € 9 | Remarks | Minimum participants 10 |
2.BELGRADE RIVER CRUISING – TUESDAY, SEPTEMBER 20th (18:00-19:30)
Belgrade is situated on two rivers, Danube and Sava.

The Danube is one of the greatest rivers of the world, second only to Volga in Europe, with its length (2850 km) and branching tributaries (120 tributaries).

It passes through Serbia along 588 km of its flow; it is navigable throughout its length and represents a natural link to Germany, Austria, Hungary, Croatia, Romania and Bulgaria. The Sava River is 945 km long, with 207 km flowing through Serbia, connecting Slovenia, Croatia, Bosnia and Herzegovina and Serbia. Two big and exciting rivers frame the portrait of Belgrade and finish the painting of its character. They are also the mirror over which this city every day brings its diverse faces. The banks of Belgrade rivers are full of promenades and cycling treks, rafts with cafes and restaurants and clubs, sport centers, beaches and playgrounds. And people, of course. Day and night…
Program includes:
Walking from the meeting point to the place of embarkation,
90 minutes cruise
| | | | |
| --- | --- | --- | --- |
| RATE PER PERSON | € 15 | Remarks | Minimum participants 10 |
3. DINNER AT SKADARLIJA, BOHEMIAN QUARTER OF BELGRADE – TUESDAY, SEPTEMBER 20th (20:30-00:00)
The old, bohemian quarter of Belgrade, arose during the late 19th and early 20th century when its inns were the gathering place of the best known names in Belgrade. It is frequently compared to the Montmartre of Paris, both in appearance as well as the exuberant and dynamic artistic atmosphere.




This part of the city arose during the early 19th century, with Skadarska Street being named and the houses being numbered in 1872. Skadarlija was once home to many famous writers, actors, painters and journalists. Many famous local and international names "spent their best days there – during the night". This ambient environment along with galleries, antique and souvenir shops was revitalized in 1968.


Program includes:
Walking to bohemian quarter from the meeting point,
Dinner at traditional restaurant where is served traditional and delicious dishes (drinks included too),
Live music during the evening and independent return to hotels
| | | |
| --- | --- | --- |
| RATE PER PERSON | € 38 | Remarks |
4. ONE DAY EXCURSION TO SREMSKI KARLOVCI – FRIDAY, SEPTEMBER 23th (10:30- 17:30)
We will organize a half-day post-conference excursion on Friday, September 18th to Sremski Karlovci , an important Serbian cultural heritage site and a gem of Serbian wine making. The excursion will include wine tasting and lunch in one of the local wineries with unpaged music. If you decide to participate in the excursion, please fill out the application form.




Only 11 km from Novi Sad and 57 km from Belgrade, the quaint city of Sremski Karlovci has been the spiritual, cultural and educational center of Serbia for over 200 years. The baroque style buildings surrounding the fountain in the town center are of immense importance to Serbian history and culture. With its two tall bell towers, the 1762 Gathering Church of St. Nicholas is a masterpiece of Serbian baroque. The Patriarchy Palace, the residence of the Srem District Episcope, is considered to be the most remarkable 19th century building in this part of Serbia. According to legend, whoever drinks water from the 1799 Four Lions Well will return to Karlovci to marry. Serbia's oldest gymnasium is located here. The area's vineyards add to its quaint character and beautiful scenery.

Sremski Karlovci produces excellent wine. Its rustic cellars draw more and more visitors each year. During the trip we visited the famous ''Honey and Wine museum'' .
Program includes:
bus transportation from the meeting point to Sremski Karlovci,
sightseeing with local travel quide,
visit the ''Honey and Wine museum'', five tips of wine tasting.
| | | | |
| --- | --- | --- | --- |
| RATE PER PERSON | € 48 | Remarks | Minimum participants 10 |
Detailed programs will be approved later.
5.POST CONFERENCE THREE DAY EXCURSION TO WESTERN SERBIA – FRIDAY, SEPTEMBER 23rd – SUNDAY, SEPTEMBER 25th
Zlatibor: The Queen of Serbian mountains
Zlatibor is an incredibly beautiful mountain. It is located in western Serbia, about 230 km away from Belgrade. At the average height of 1000 m above sea level, Zlatibor offers unforgettable scenery and a unique climate for those seeking rest, relaxation, as well as enjoying winter and summer sports, such as skiing, walking and swimming. The climate makes Zlatibor rich with vegetation, growing over 120 different types of grasses and forests. Wavy landscape is sprinkled with pine and fir forests, wild daffodils and all sorts of colorful mountain flowers and wild berries. Zlatibor offers a rich cultural and a tourist experience. More than 200, 000 people visit Zlatibor, all over a year, while staying at newly built hotels, mini hotels, inns or in private houses. It is definitely a mountain one always comes back to.
Sargan Eight: A journey to the Past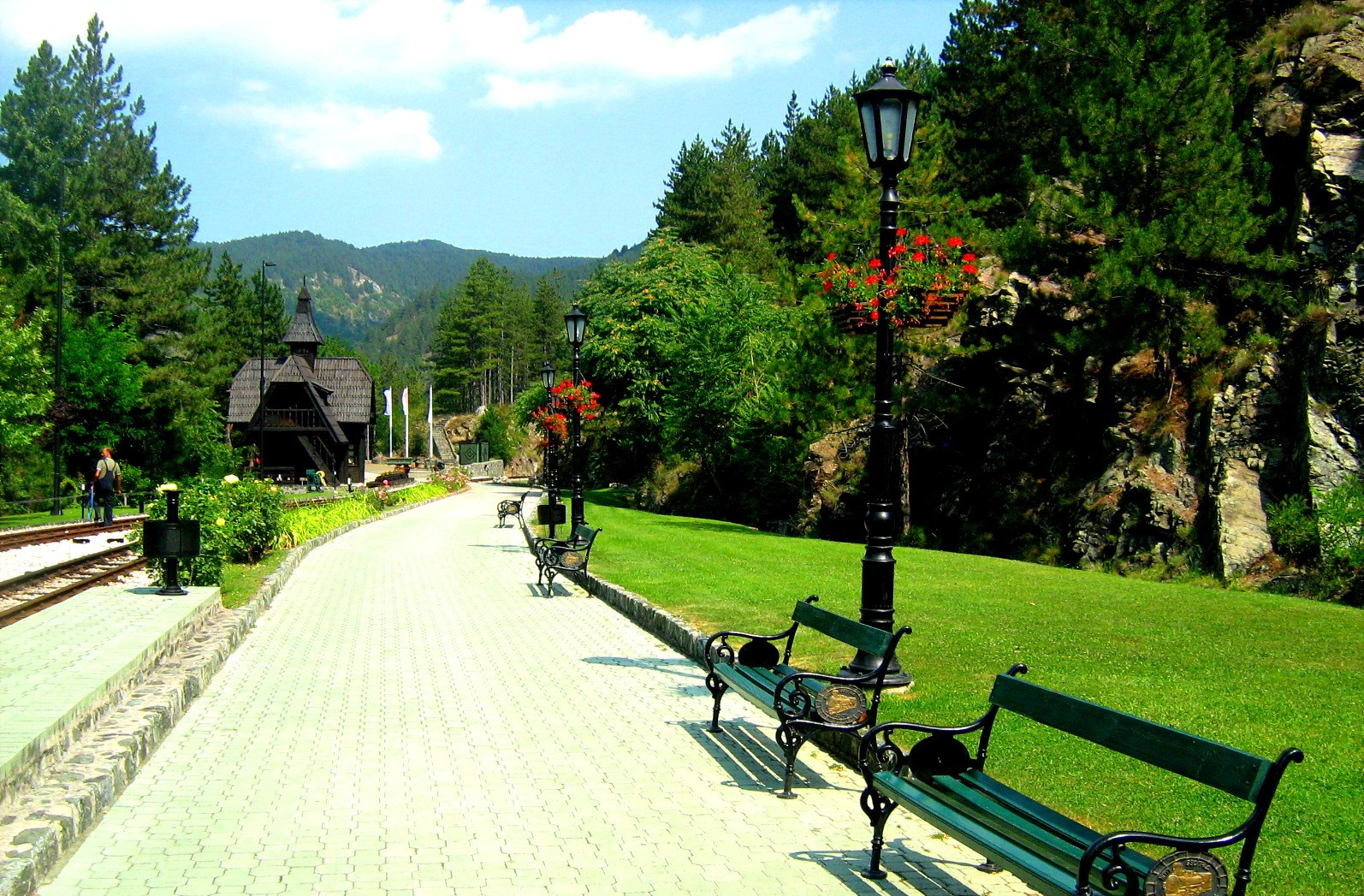 Sargan Eight is the most attractive tourist and museum railways in Europe and is mentioned as a unique architectural masterpiece in the world, among narrow gauge lines. Connecting Belgrade with Sarajevo and Dubrovnik, and it was opened to traffic 1925.. This exceptional line in the form of number eight, is 13.5 km. The railroad built 22 tunnels, 5 bridges and viaducts.
Drvengrad – Kustendorf: A real dream of famous art director Emir Kusturica
Drvengrad is the ethnic village situated at the crossroads of Tara and Zlatibor. It was founded and built on a hill called Mecavnik the design of a film director Emir Kusturica for the film "Life is a Miracle." From the entrance gate is the main street that bears the name of Ivo Andric, and beside it a street named Ernesto Che Guevara, Diego Maradona, Miodrag Petrovic Ckalja, Fellini and Bergman. A Street bears the name of the Serbian tennis player Novak Djokovic. In the village there is a small wooden Orthodox church with a wooden tower. In the central part of the village square is paved with wood lot and cut wood sills and surrounded by cottages.
Visegrad: The historical bridge and Nobel Prize winner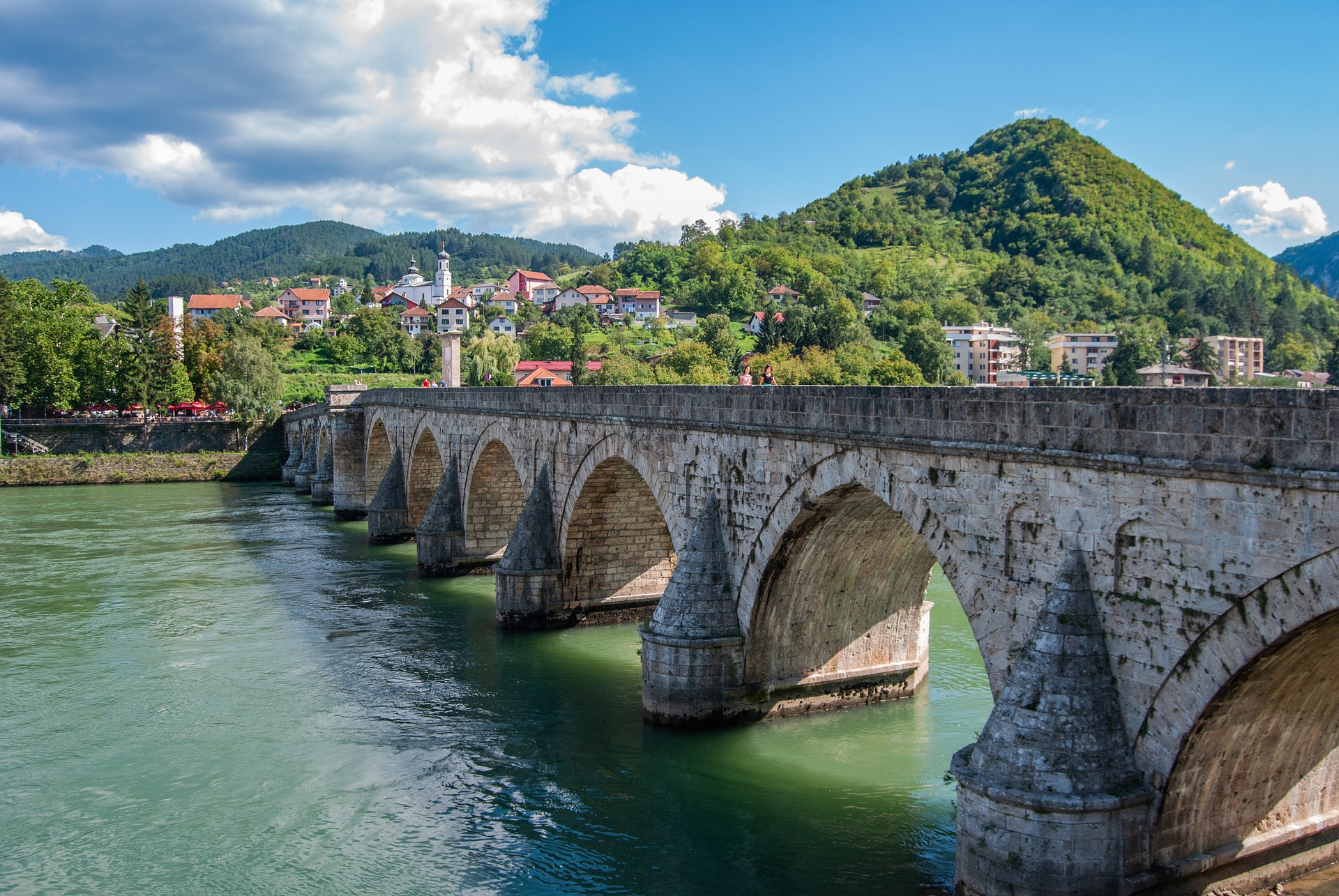 Višegrad is located at the the far east of the Republic of Srpska, which is a part of Bosnia and Herzegovina. Since the Middle Ages Višegrad was important spot as a locality where the river Drina is crossed on the way to Dubrovnik-Sarajevo-Niš-Istanbul and a route for many traders coming from Dubrovnik. Višegrad was always an important link between Serbia and Bosnia.

The bridge on the Drina is a heritage of the great vizier Mehmed pasa Sokolovic. The bridge was built in the period from 1571 to 1577 by at that time the most famous Turkish architect Kodža Mimar Sinan. The bridge consists of 11 arches with mild ascend towards the middle section and the exit dock on the left coast.There is extension at the sixth pillar on both sides. On one side is a sofa, put in the middle of the bridge foreseen to be used for resting for passengers, across of which the stone portal is placed. Stone portals have two plates made of white marble with the lyrics of the writer called Nihadija in Arabic alphabet, that speak about the constructor and the year of construction. In 2007. Bridge entered UNESCO world heritage list as a bridge with a big cultural impact, and also as a best representative of a classical ottoman style in bridge making.

Andrictown is a tourist, cultural, administrative and educational complex. It is situated on a peninsula between the rivers Drina and Rzav in Visegrad. Andrictown is a project of a famous film director Emir Kusturica, the stone town inspired by the literary works and characters of Nobel Prize winner Ivo Andric. It's architecture is a mix of different eras and styles that passed throughout Visegrad history: the Byzantine style, the Ottoman period, the Renaissance and Classicism.
Drina river canyon and Perucac Lake
After embarkation on boat in Visegrad from where Drina Lake begins, 54 km long, with a magnificent canyon that stretches all the way to Visegrad. As you continue down the Drina River you will be delighted seeing that everything is close; you can just lower your hand to feel the freezing water below you and enjoy in the view of the rocky shores and dark forests. The sky can be seen high between the grey rocks of the canyon as a narrow pale blue stripe, often speckled with whole flock of eagles that tirelessly circle in the sun.
Detailed programs:
Day One - THE ZLATIBOR MOUNTAIN TOURIST RESORT
08:00 Starting from the vicinity of the "Palace" hotel. Short breaks during the ride
12:30 (aproximately) Arriving at Zlatibor, ride to the The Zlatibor Gold Gondola Lift, the longest such panoramic lift in the world, is a new tourist attraction. At nine kilometers long, this state-of-the-art air route will connect the center of Zlatibor with the ski center of Tornik, via Lake Ribničko, where a stopover station will be located. More information: https://goldgondola.rs/en/about
15:30 Return to the center of the resort, free time
18:00Ride to the hotel "ZLATIBORSKA NOC"
19:00 Accommodation, free time, dinner and overnight stay
Day two - BOAT RIDING TO VISEGRAD
Breakfast
07:30 Departing to Perucac, passport control and embarking on the ship, cruise through the Drina canyon to Visegrad
12:30 Arrival to Visegrad, exit from the ship, passport control, sightseeing with a professional quide
12:50 Free time in Andricgrad
14:50 Return to the boat, passport control and riding to Perucac
18:30 Arrival in Perucac, continue drive to the hotel
19:30 Dinner and overnight stay
Day three – DRVENGRAD AND SARGAN EIGHT
Breakfast
09:00 Picking up luggage and living the hotel
10:00visiting Drvengrad
11:30 Embarkingon "The Romance" old fashion train, ride to Sargan eight
13:00 Continue drive to Prsutara Zaric (http://www.tradicionalniproizvodi.com/en/zaric_meat_products), Lunch
16:00 Resuming the journey to Belgrade (arrival at 20:00 at the chosen hotel)
| | | | |
| --- | --- | --- | --- |
| RATE PER PERSON | € 295 | Single rooom | Remarks |
| | € 265 | Double room | Minimum participants 10 |
METHODS OF PAYMENT
Wire transfer.
Upon sending the application you will receive confirmation and invoice with instructions for payment.
Contactless payment by credit card:
Remarks:
Serbian banking regulation means that you have to send us copy of:
Copy of credit card holder
ID document or passport, and to
Fill out the Authorization form (delivered from Agency) for one time debit to your credit card
Pay by PayPerLink
One - time link send over email to allow recipient to enter payment details in the browser.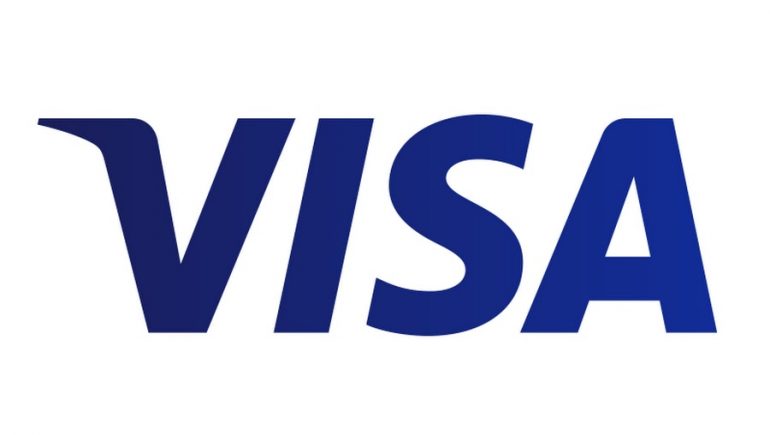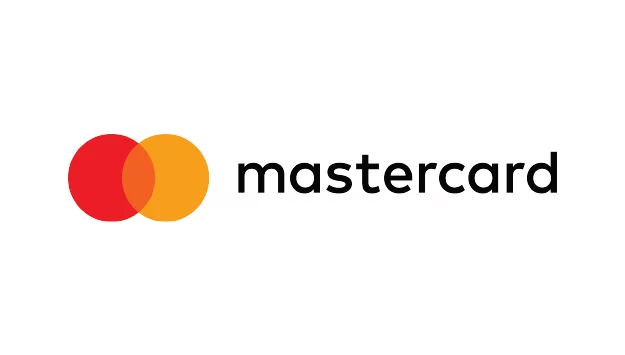 Credit card is only acceptable with additional credit card fee 2.7%
CANCELATION POLICY
1. In case your application for the Serbian travel visa is rejected:
Will be refunded completely of the full amount of the Tariff and most of the fees excluding costs amounting to 40 EUR(depending of company policy) – it is necessary to provide the official Embassy VISA refusal statement. We recommend being informed before purchasing ticket about details.
-Airline ticket –
Will be refunded as per terms and conditions of the paid tariff, according to the rules and regulations of the airline company. You shall be informed of these terms and conditions in detail before you are issued with the ticket by our booking desk.
-Hotel and optional programs –
Will be refunded completely reduced for the bank charges
2. Cancellation in any other event:
-Hotel and OPTIONAL PROGRAMS-
For cancellations submitted by June 30, 2022.
- To be refunded of the full amount reduced for the bank charges
for cancellations from July 1. to August 15. 2022.
- To be refunded with a deduction of 50% of the paid amount and full bank charges.
For cancellations after August 15, 2022 and later.
- Nonrefundable
Cancellations must be in writing form only via the E-mail: icomcongress2022@gmail.com